Marketing
The Backbone of An Organization
Marketing is an extremely multifaceted discipline. Accomplished marketers are therefore multi-skilled individuals. They may be specialists in pricing, marketing communications, product support, channel management, and other functions – or they may be generalists responsible for all of them. As a result they usually show interest in a variety of topics. Here are the basics.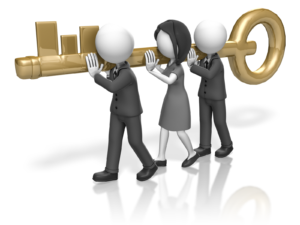 Designing and Managing Research Projects
Multi-day training program with a step-by-step guide to marketing research.
Marketing Management

Marketing Management: Guiding the Market-Focused Organization is the tactical counterpart (relatively speaking) to Strategic Market-Based Planning.
Strategic Market-Based Planning

A lengthy presentation from a 3-day professional development training program.
More Professional Development Training Materials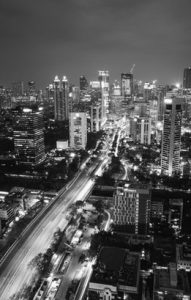 "Most B2B purchases are complex and require a different approach to sales and marketing. Think about what drives purchase behavior."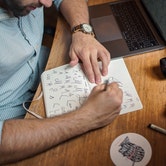 Marketing strategies and tactics

B2B And Considered-Purchase Marketing
As a long-time reviewer for Elsevier's Industrial Marketing Management journal, I am regularly reminding manuscript authors about the differences between business (B2B) marketing and consumer (B2C) marketing. For many consumer marketers the sole psychological reference point they have involves product sales to a channel, i.e., to wholesalers and retailers. Here the channel evaluates the bundle of "potential margin" they might earn by buying and reselling the product. While it's true that the product is being sold to another business for resale, the ultimate purchaser is a consumer. That is not the case for the vast majority of B2B transactions. Let's look at some examples. GE Healthcare sells anesthesiology equipment to hospitals. Littelfuse sells car fuses to automotive OEMs (original equipment manufacturers). Belimo sells valves and actuators to industrial distributors who resell to manufacturers. Caterpillar sells bulldozers to construction operations. Covance provides drug development services for the pharmaceutical industry. Wildeck develops mezzanines for the warehousing industry. None of these examples has products directed primarily toward household consumers (although some may be component parts of a final consumer product). Consequently the perspective of "marketing" is different.
Envision a continuum with impulse buys on the left and considered purchases on the right. Most consumer packaged goods (CPG) items fall on the left side of the range and business products on the right. Somewhere in the middle are durable consumer goods like cars (which are not typically impulse buys) and low-cost discretionary or routinely-purchased business items (which do not require significant consideration). While there are emotional and rational factors that could affect purchases anywhere along this continuum, the impulse side involves comparatively heavier emotional drivers and the considered purchase side comparatively heavier rational drivers. I'd like to focus on aspects of marketing to the considered-purchase (primarily B2B) side of the continuum.
Let's elaborate on what might be involved in marketing a B2B considered purchase. Most of these purchases have complex products, embody greater risk of a wrong decision, comprise a long purchase/sales cycle, are quite costly, and involve multiple influencers. Some may also have specific time sensitivities, use a multi-step distribution process, and/or require specific customization. The impact on marketing of these factors will be discussed below.
Complex products, especially innovative breakthroughs, can be exciting to customers – but also carry risk. Sophisticated items such as anesthesiology equipment require proof of safety, ease of use and error-proofing features. Physicians who are purchasing pharmaceuticals want clear proof of efficacy. Product managers and upstream marketers will need to focus on both the technological/medical aspects of the products, as well as more traditional branding and marketing issues. These marketers will likely spend a substantial part of their time visiting hospital accounts and prospects to observe existing equipment and potential requirements for change. Marketers must explain the relevant benefit without what is sometimes perceived by business buyers as "marketing fluff." Marketers need to find credible ways of minimizing risk in the decision.
In situations where there are long purchase cycles, salespeople often take the lead in maintaining contact with prospects. Executives, physicians and other influencers want to understand how the equipment and other products will increase efficiency (and ROI) without sacrificing effectiveness in treating patients. Marketers should avoid being lulled into the role of sales support when that happens.
The costlier the decision, the more important it is for marketing to provide rational justification for the decision. Even if the actual decision was made on emotional grounds, the buyer will want to justify the decision to others. Information on reliability, uptime, turn-around, ROI and similar factors will be useful for that purpose. Downstream marketers need to help salespeople understand the funding mechanism of the target accounts, how the organization buys (e.g., whether the hospital is part of a GPO or group purchasing organization), the long-term strategy and who are the influencers and decision makers.
When multiple people are involved in the purchase decision, marketers should understand the different mindsets and the relative weight each plays in the overall market. While the one-on-many interactions will likely be handled by the sales force, marketers must provide them with the best "ammunition" possible. The different influencers might also look for different information on the firm's website and the marketer must ensure appropriate navigability by segment.
Marketers who deal with two-step (or three-step) distribution face additional challenges. While some clients have disagreed with me on this point, the sale is not consummated when a distributor buys; it must flow through to the end-buyers. Marketers must identify primary targets at the end-user level and work back through the channel to be sure they have the correct channel partners to be effective.