Apply your curiosity & creativity
Have you ever reviewed fiction that was a work in progress? Now's your chance. Follow the weekly updates of The Beekeeper's Secret and, if you desire, share your opinions.
Let's get moving
If you live in the Madison, Wisconsin area, I invite you to join me for the outdoor yoga summer series (continue reading below).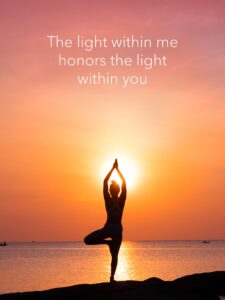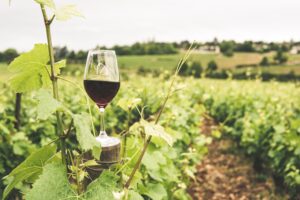 The Beekeeper's Secret
The Bliss Creek Winery series keeps the cozy in mystery, while addressing modern social issues. The Beekeeper's Secret is the debut novel.
In the quaint town of Gaia, Wisconsin, winery owner and amateur beekeeper, Alexi Mandiera, finds herself in a sticky situation when her bees become suspects in a potential attempted murder. Who wielded her bees as a weapon? Was it her soon-to-be-ex boyfriend from online dating? Her quirky neighbor who owns a bed-and-breakfast? One of her employees? A competing developer?
With the future of her winery at stake, Alexi must find the true culprit. As she delves deeper into the mystery, Alexi uncovers a web of secrets and collusion. With help from the psychic café owner (and to the chagrin of her friend, the sheriff), she follows the clues, discovering unexpected twists and turns along the way.
Danger escalates for her bees, her mead product line, and the reputation of her family business. She realizes someone will do whatever it takes to win. Will she be able to solve the mystery before it's too late?
With its picturesque setting, diverse characters, and intriguing subplot, The Beekeeper's Secret is sure to leave you buzzing with excitement.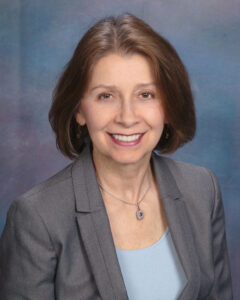 Linda Gorchels
Owner, Tomorrow's Mysteries, LLC
Like so many people, I'm in the process of reinventing myself. Writing cozy mysteries is one of my newly emerging interests. Teaching yoga and meditation is another.
Apply your curiosity and
creativity as a beta reader.
Become a beta reader for THE BEEKEEPER'S SECRET. Week-by-week, you'll be able to download (or read online) a chapter of The Beekeeper's Secret. Constructive comments, questions, and suggestions are welcome, though not required.
Enjoy!
Chapter One Chapter Two Chapter Three Chapter FourChapter Five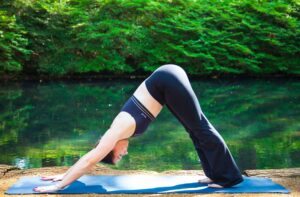 Summer Yoga Series
Whether you're a beginner or an experienced yogi, outdoor yoga is a fantastic way to enjoy nature while focusing on your inner and outer self. And the challenge of practicing on uneven surfaces helps improve your balance and stability.
Since this summer's planned patio construction outside the Fitchburg Community / Senior Center preempts using that space for yoga, the six-week yoga series will run each Tuesday from May 23 through June 27, 2023 at McKee Farms Park, 9:00-10:00 a.m.
All are welcome for this free series. The park is located at 2930 Chapel Valley Road in Fitchburg, WI. We will practice on the lawn near the Kids' Crossing playground area.
Linda Gorchels will be your outdoor yoga guide. She earned RYS 200 yoga and yin yoga certifications from Yoga Alliance and taught two outdoor yoga series for the Fitchburg Community/Senior Center last summer.
Free Summer Outdoor Yoga
Where: McKee Farms Park
When: Tuesdays, May 23-June 27
Time: 9:00-10:00 a.m.